For the Love of Baking
Ximena Avila cooks up her passion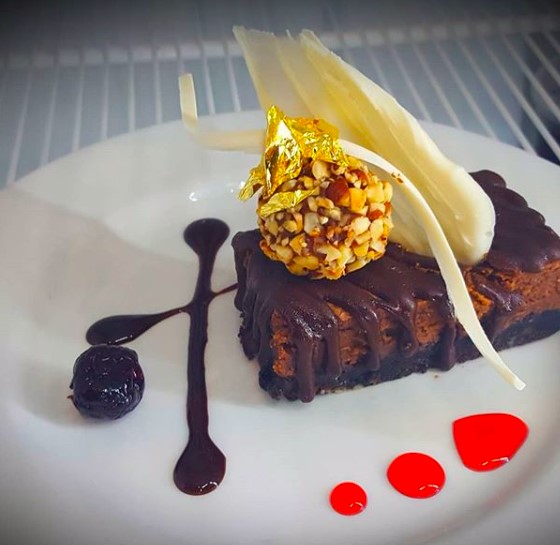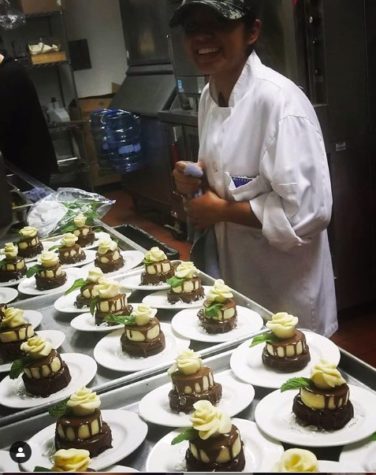 At EVHS there are many electives classes that students can take for fun or if they want to pursue a career in that field in the future. The culinary classes are a great option for the students love to cook and bake, like Ximena Avila '20, a pastry chef assistant at Timber Hearth Grille in Cordillera.
Baking is a form of cooking desserts using an oven. These pastries include cakes, bread, macarons and so much more. Ximena Avila first got interested in baking when she was around the age of six.
"It was the first Christmas my mom allowed my brother and I to bake cookies for Santa. Since then, I've had a love for baking," Ximena Avila says.
Baking isn't just a job or a hobby; it can help with mental health and relieve stress.
"… whenever I get super stressed or upset, I turn to baking," Avila says, "it is honestly the only thing that can probably make me feel better".
But baking isn't always easy. Whether it is because of something not coming out right or because they have a limited time to present the final product, baking can cause stress for bakers.
"A challenge that every baker faces (me included) is failing," Avila describes her challenges in the kitchen, "Pastry is a difficult thing, and it's a challenge to want to keep trying after I've failed so many times, but again, as said before, I'm not one to give up so I keep trying until I succeed."
But Avila has learned from her mentors in the field. Angie Good, Avila's mentor at Cordillera is a professional baker that Avila works with at Cordillera and who she looks up to. From Good's mentorship, Avila has learned baking and organization skills, but also life skills.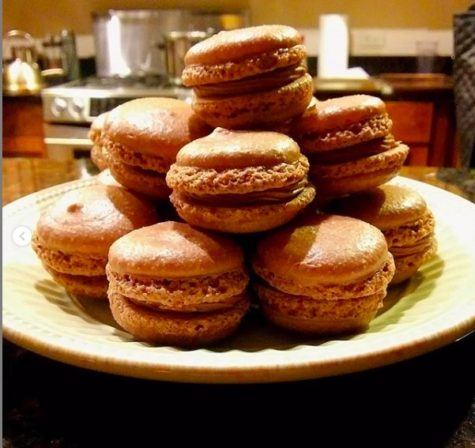 "Something that Angie taught me and I completely agree that there shouldn't be any competition when it comes to culinary. We should work as a team and help others," says Avila.
Even though baking can be a fun way to express ourselves, it is also not for everyone. People who bake should be organized and creative. Having the ability to be organized will keep the workspace durable and neat throughout the process of baking. But, anyone can bake
"I think it depends. cooking or baking isn't for everyone. I think that for people who are patient and like to learn, they should definitely give it a try."
In conclusion, baking is a form of art and creativity. Like most students, Ximena Avila loves to bake. Baking allows her to relieve stress and anger. Avila is currently working in Cordillera as a pastry chef. Avila has been mentored by Angie Good throughout her work experience. Something that keeps Avila going in the baking field is the thought of owning her own bakery one day. Watch out world, Avila is bringing something good to the table