Season B Sports Delayed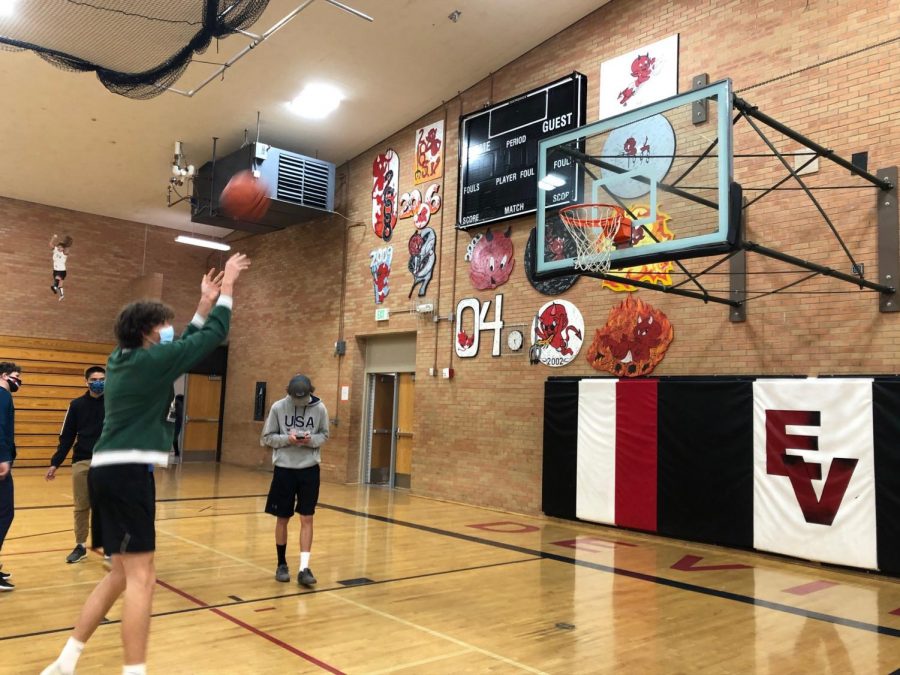 Colorado High School Activities Association (CHSAA) and Colorado Department of Public Health and Environment (CDPHE) have decided to delay the start of all Season B sports. Season B was supposed to begin on January 4, but the new proposed start date for these seasons is February 1. However, this date is not solid, and it will be reassessed by Governor Jared Polis' COVID response team, CHSAA, and CDPHE around mid-January. 
This change has been hard for athletes, especially for captain of the hockey team, Jensen Rawlings '20.
"It is just hard that it keeps getting pushed back," Rawlings explains. "I understand why it was moved back but I was just a little bit disappointed."
Season B sports include Eagle Valley's boys and girls skiing, boys and girls basketball, wrestling, ice hockey, and spirit teams. The CDPHE will make specific decisions for each sport, but these decisions will be varied.
With this new plan practices for those teams will begin on January 2,5 and competition will begin on February 1 and end on March 20. The delay of Season B will also affect the start dates of Season C and D as well. Season C will now begin on March 15, and Season D will begin on May 3. 
Athletic Director Tom LaFramboise encourages athletes to stay positive.
"Just keep positive and flexible. It is so easy to look at the negative right now, but once you fall into that line of thinking it is hard to get yourself out," LaFramboise says.
This decision came after an immense amount of deliberation and research done by the CDPHE. The Executive Director of the CDPHE, Jill Hunsaker Rye, addressed the decision in a letter to CHSAA. The initial thought of a delay came from the rising death toll. 
"The Colorado School of Public Health estimates that 1 in 40 Coloradans are currently infectious," Hunsaker Rye wrote. "Hospital admissions are steadily increasing, and the past six weeks have produced a significant increase in the number of deaths statewide." 
The CDPHE is bracing itself for an increase in infections and deaths, and they worry that high school athletics will contribute to this number. The possible increase that could be caused was too big of a risk.
"At this time, we do not have enough information about what disease incidence and hospitalization capacity will look like in January," Rye wrote, "and therefore are unable to make a determination regarding indoor high school athletics in Season B."
However, even with the delay of Season B, preseason for all of these sports will continue. Since pre-season training is under local guidelines, training can continue as long as the County Health Department allows. 
Basketball is among the teams engaging in pre-season training, and Ms. Michelle Vasquez is the girls basketball C team coach. 
"We are still going to offer open gyms to get as many girls out in the gym as possible and just trying to get game ready. We will do drills and do things to get us in shape in order to get ready to play basketball for four quarters," Vazquez explains.
Coaches, players, and staff are all extremely excited for the season even if it is being shortened.
"Every practice is a bonus and every game is a gift," LaFramboise says. 
The girls basketball team is going to take advantage of the current opportunities to practice.
"I am really excited about the season, the changes in the coaching staff have been really positive, and the girls seem really excited about the new head coach and ideas that he brings," explains Vasquez. "There is a new energy everyday and new growth in the team."