Student Athlete Profile: Miguel Castillo '19
Hello everybody, this is Sterling Winnegrad for Eagle Valley Student Media. This semester, I wanted to profile student athletes who go unnoticed in the public but make big contributions to their team. I talked to Coach Drake Brown, the coach of the Eagle Valley Devils Football team, and he suggested I reach out to Miguel Castillo '19.
Coach Brown says of Miguel, "… he exemplifies a positive attitude and gives effort at every opportunity, to the highest degree. I admire Miguel's ability to empathize with others. He is a very caring individual that sees more in people than what they see in themselves. That is a characteristic only found in the best of leaders, and is deserving of recognition. Miguel is just a very special kid to me and I look forward to watching him grow for years to come.."
To learn more about Eagle Valley Devils Football player Miguel Castillo '19, read our conversation below.
Sterling Winnegrad (SW): What sport do you play, which level, and what position?
Miguel Castillo (MC): I'm currently playing football, I play varsity, and I play wide receiver and cornerback.
SW: When did you start playing this sport?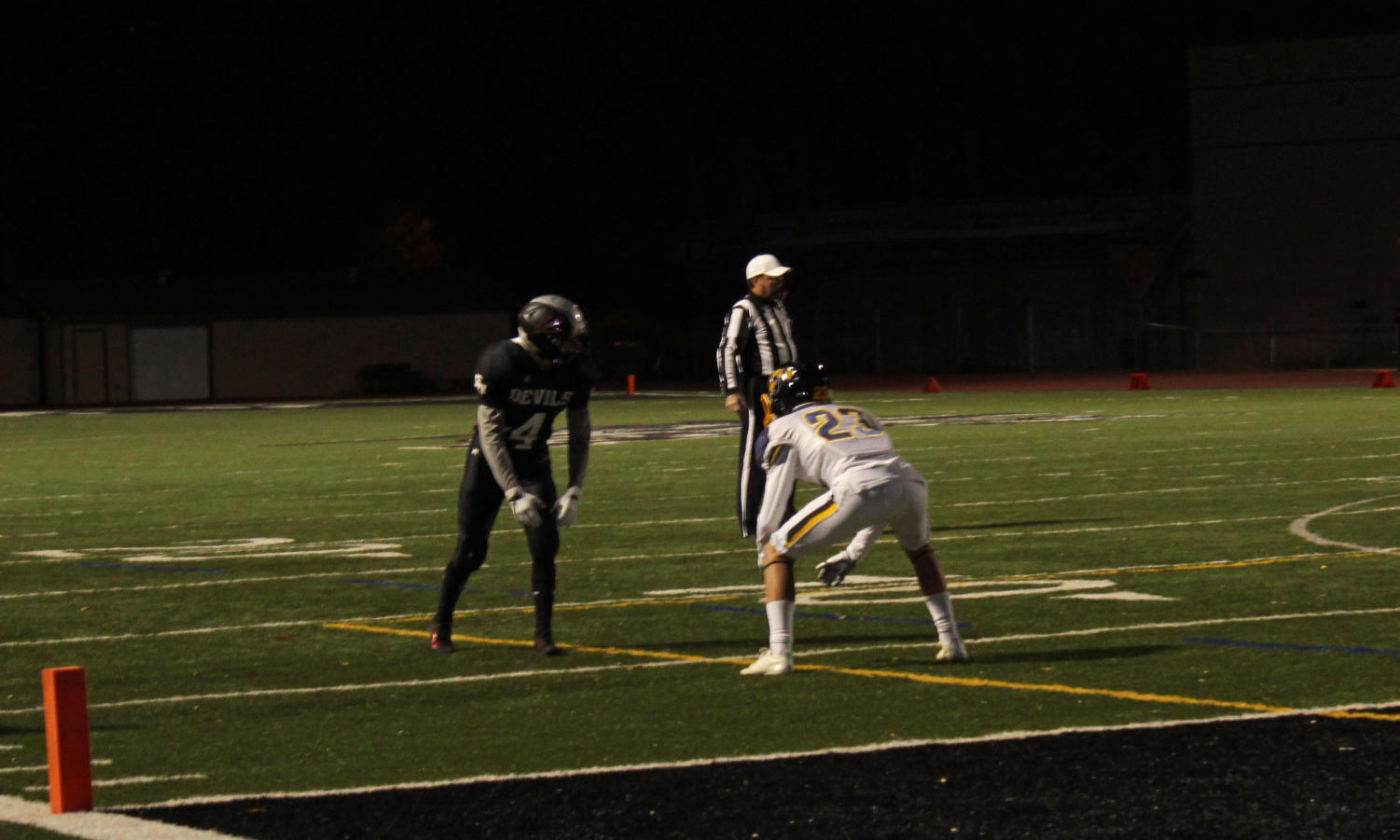 MC: I started playing football in 8th grade.
SW:  What do you like about this sport?
MC:  What I like about football is that it is really competitive, and I get to spend time with friends and we come together as one to go against other teams.
SW: What are your goals for the rest of your career in this sport?
MC: I plan to continue playing football at the college level, and when I'm a lot older I want to coach as a side job because it's something I really like to do.
SW: How are you playing this season?
MC: I don't think I am doing too bad individually because I feel like after every game and every practice my knowledge and skills for football grow.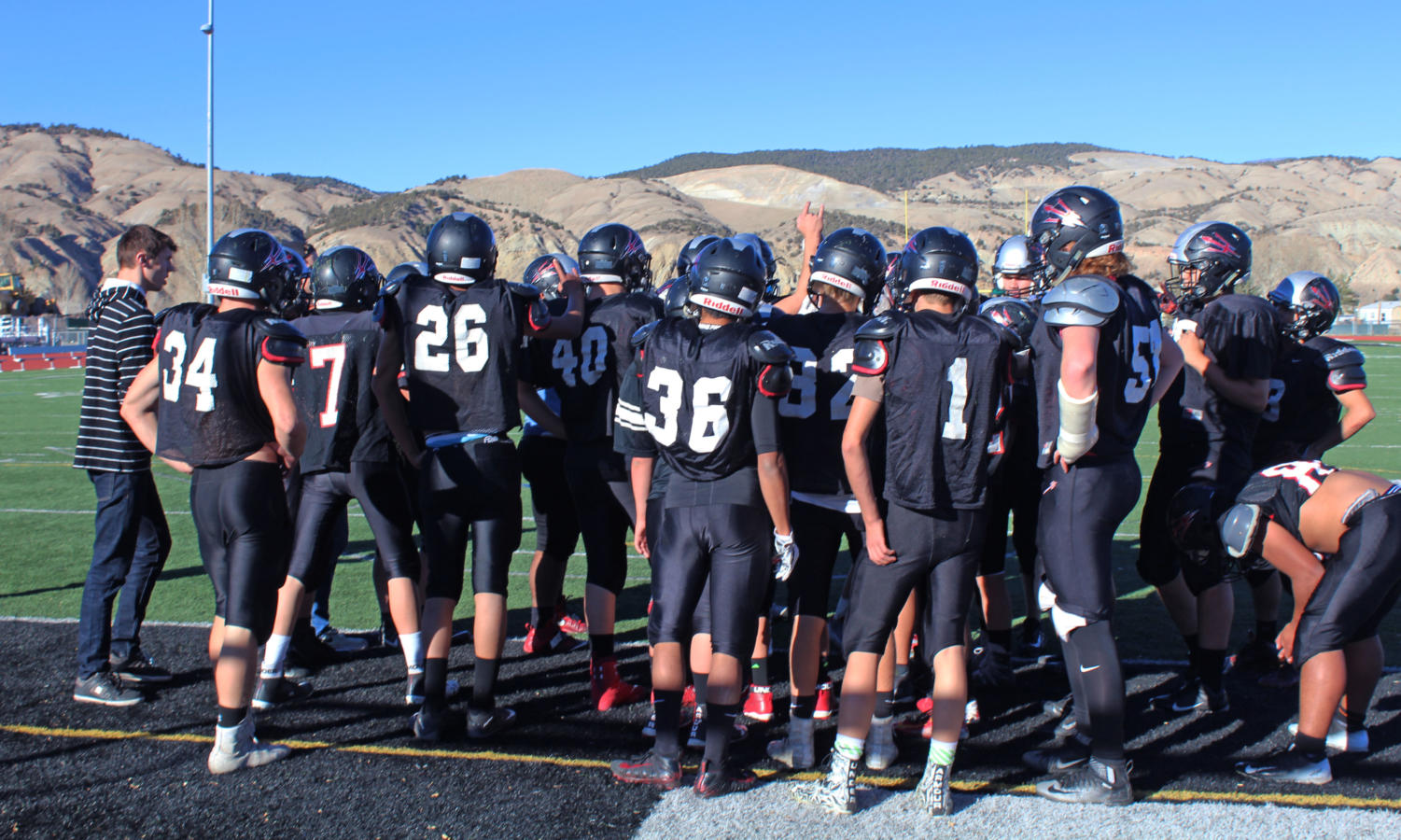 SW: What has been your personal highlight of playing this the season?
MC:  My personal highlight would be when it was 3rd and long, and I caught a pass that led our team to get in the red zone.
SW: What do you hope to improve on this season?
MC:  I plan to not drop a single catchable  ball in a game and to shut down any receiver from any team.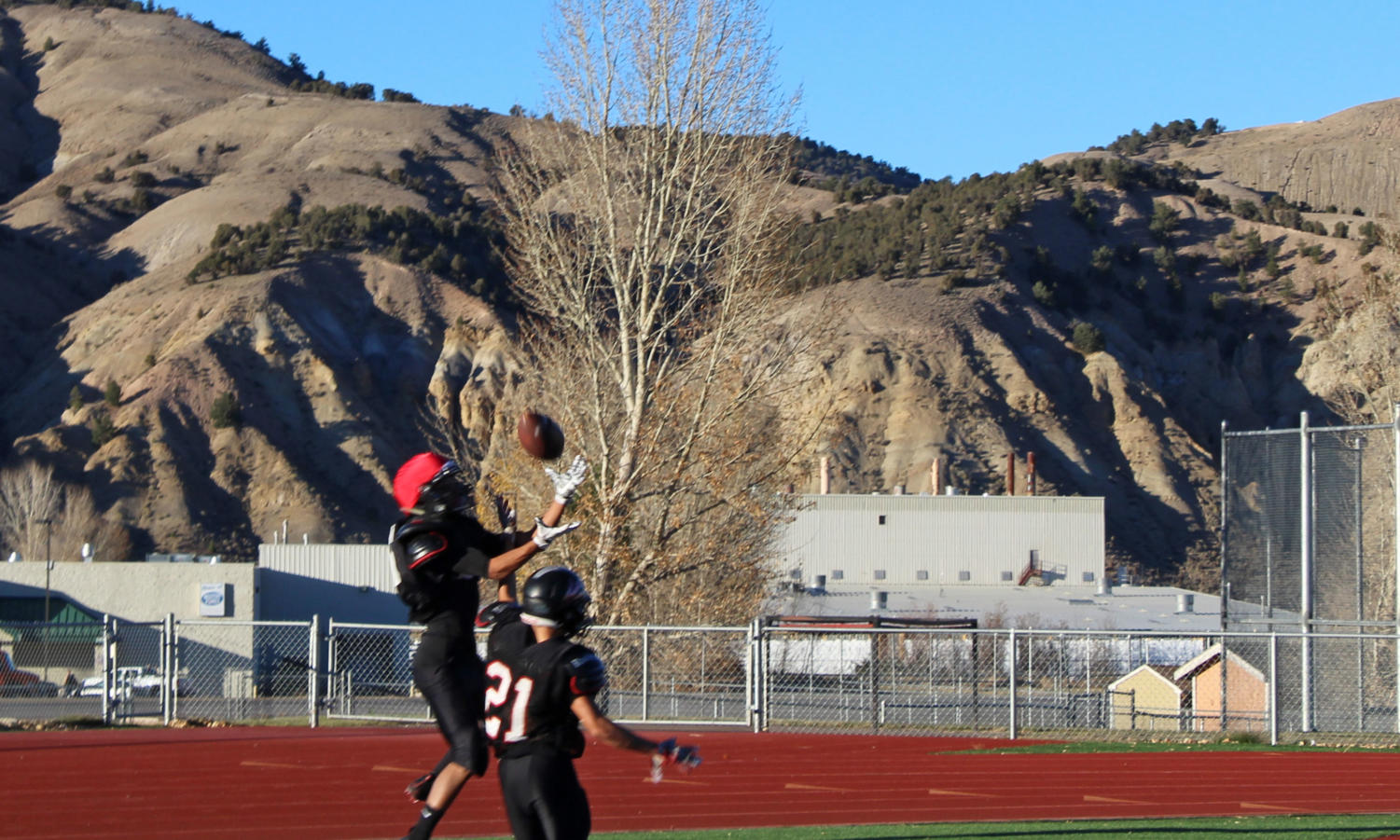 SW: What's your favorite part about being on this team?
MC: My favorite thing about this season is learning how to power through a tough schedule no matter what our record is and to have the opportunity to play Varsity and become a team captain.
SW: Can you share your favorite memory from being on the team this season:
MC: When Jaden Hermosillo '18 dislocated his finger after coming back from concussion protocol.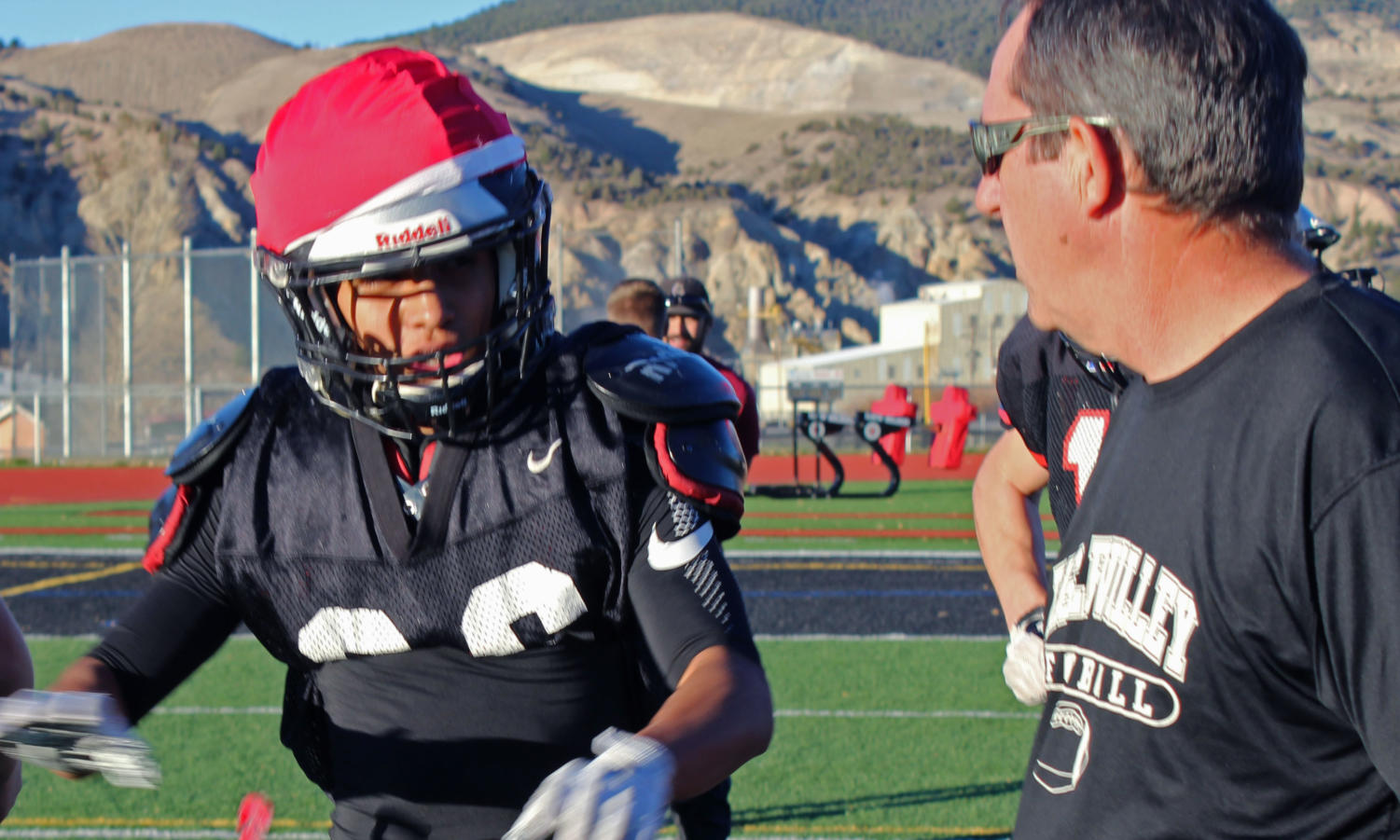 SW: How would your teammates describe you in three words?
MC:  Funny, quick, and hard working
SW: Please describe your relationship with your teammates:
MC: I treat every one of my teammates as if they were my brothers because we are  close and we help each other get better.
SW: What do you think your role is on this team?
MC:  I am viewed as a leader because I was chosen as one of the the team captains.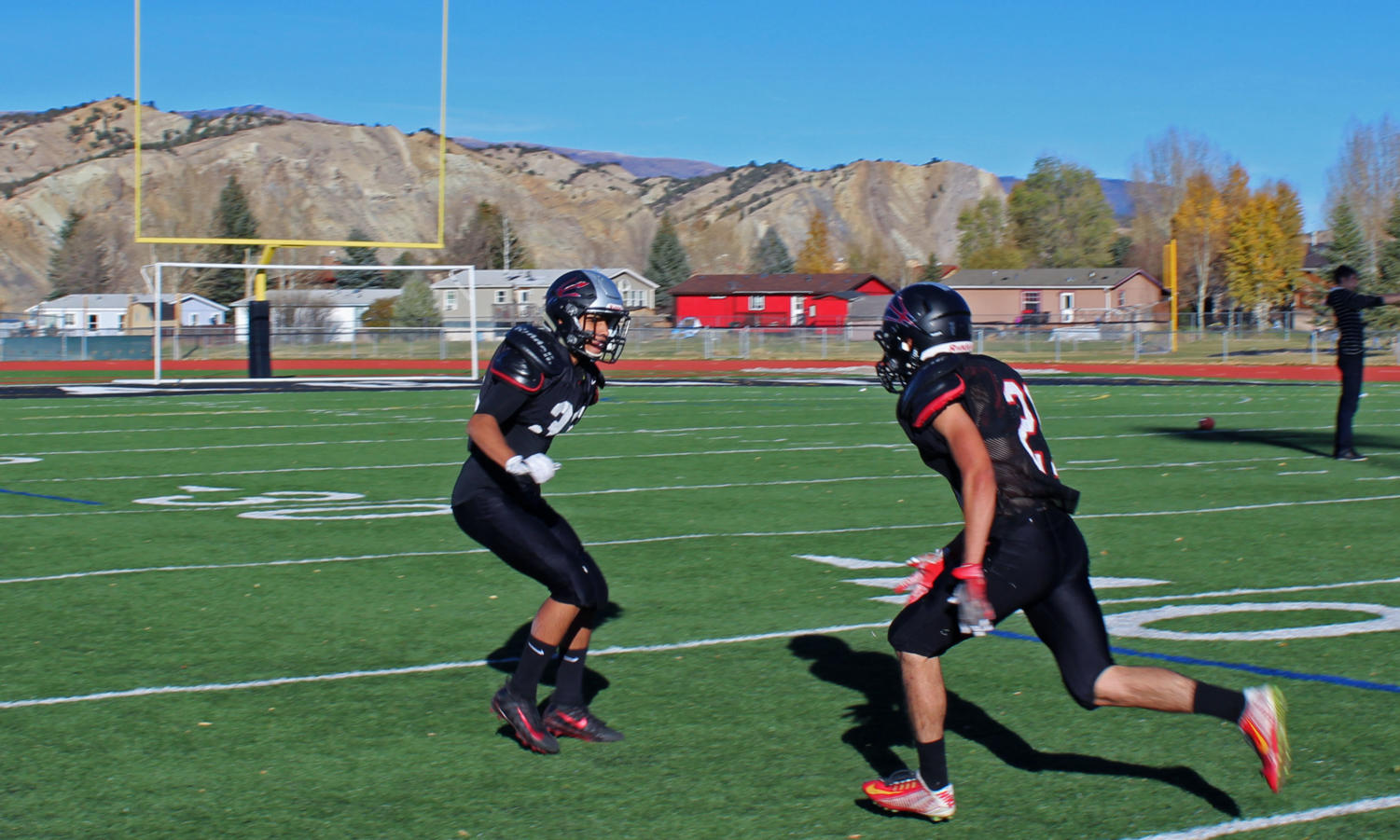 SW: How do you show your dedication to the team?
MC: By showing dedication for this team, I try to bring as much positivity as possible, and I try to help out the lower classmen get better individually.
SW: What's one lesson you learned from this season or on the team that you'll apply elsewhere in life?
MC: One thing that I really learned is to not give up no matter what the record is and to always try your best even when things aren't turning out right.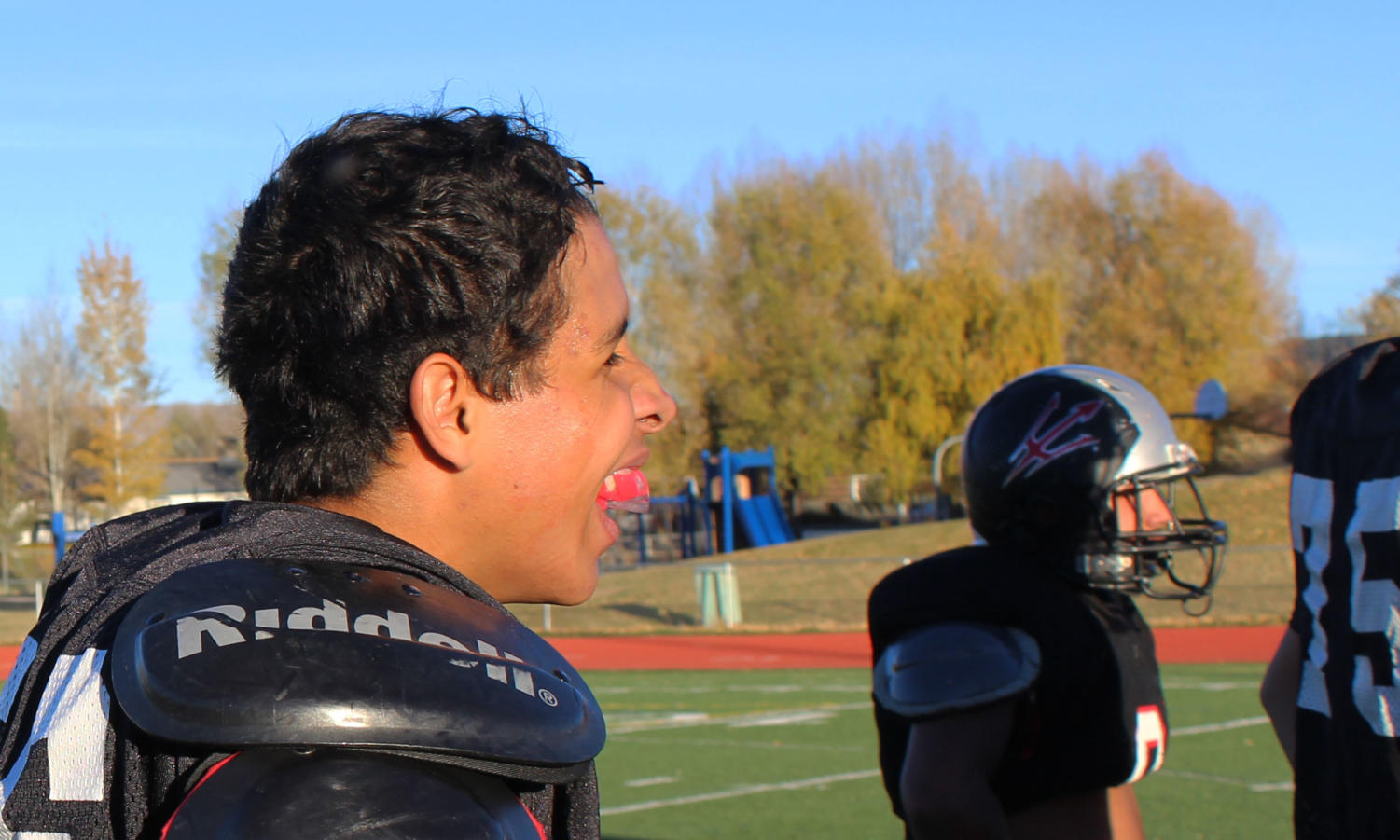 SW: What are your future goals in life?
MC: My future goals are to play college football and to become the first person in my family from both sides to go to college and set a great example to my younger cousins.