Eagle County Schools surveys community about upcoming Spring Break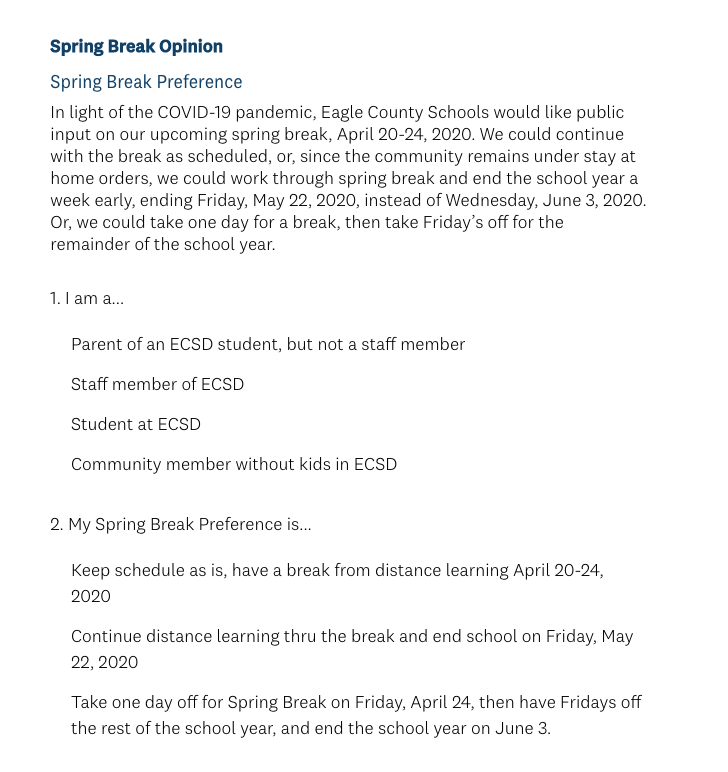 Since Eagle County is under stay at home orders because of the COVID-19 pandemic, Eagle County Schools is surveying the community about the upcoming spring break, April 20-24, 2020.
The district has posed three options for the school year schedule in the survey. The first option is to continue with the April spring break as scheduled. The second option is to continue working through spring break and end the school year a week early, ending Friday, May 22, 2020, instead of Wednesday, June 3, 2020.  The third option is to  take one day for a break, then take Friday's off for the remainder of the school year.
Community members can take the survey in English here: Spring Break Opinion Survey in English
The survey is also available in Spanish here: Opinión con Respecto a las Vacaciones de Primavera