New Generation, New Graduation
Eagle Valley alums, teacher, and principal prepare this year's virtual graduation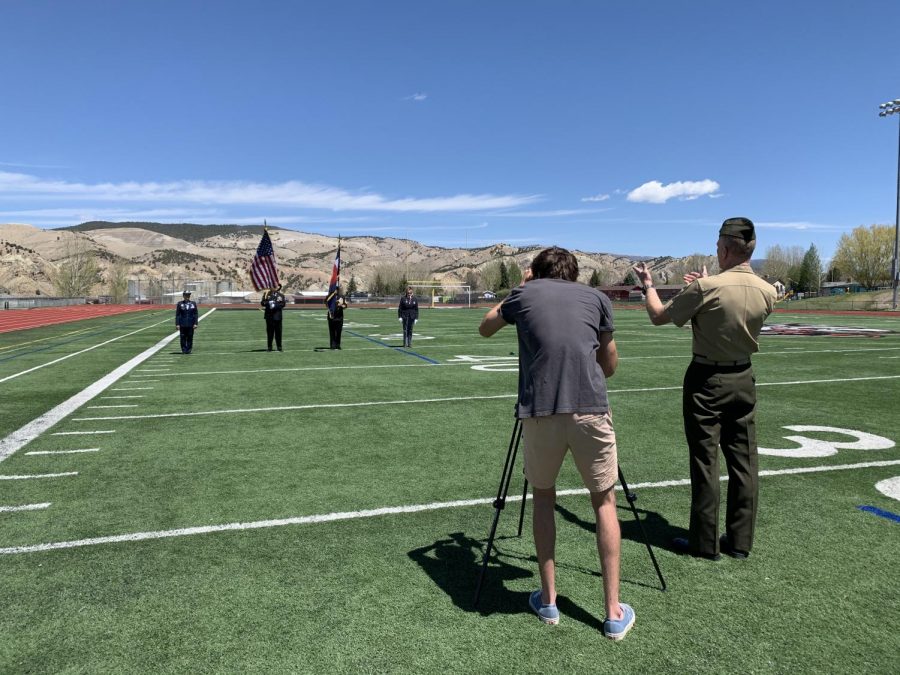 Samantha Boeke, Reporter
May 20, 2020
High school graduation is special, it's a rite of passage, it's something that students look forward to for years. Because of the COVID-19 outbreak, the Class of 2020 won't be having a traditional ceremony on graduation day in May, but they will still get something special too to celebrate their accomplishment. 
This year the high schools in Eagle County School District will have virtual graduation ceremonies, and they're being produced by a  group of Eagle Valley alums and a current teacher. Hannah Shapiro, the head of the media program at Eagle Valley, along with Nate Felton '17, Rose Sandell '17, Ryan Boeke '18, and Avery Doan '19 are doing everything they can to make the virtual graduation special for the Class of 2020. When the quarantine first began, there were questions right away about how this would affect graduation. 
"
"I feel very honored, and I just… I just really hope that it turns out decent, and it's something for the seniors to remember,""
— Nate Felton
"In a staff meeting Mr. Doan mentioned that he was talking to Student Council sponsors about what to do for recognizing the seniors," Shapiro explained.  "I really care about my seniors… and so I reached out to see if there was any way I could help."
After deciding not to use a big company, Doan talked with  Shapiro to see if they could have the Media program at Eagle Valley make the graduation ceremony.
"That is something I'm actually really proud of," said Doan, "To know that we have students that have those kinds of skills and could do it. I approached Ms. Shapiro and said "Do you think we could pull this off?'"
From there, they got started. Doan got district approval for Shapiro to gather a team of four alumni to help work on the production. 
"These four have always been the kind of people who are like, 'How can I help? I want to be a part of it,'" Shapiro said of the alumni she asked to help. "I reached out to kids who I knew still had the skill set, who I knew would be willing to help, and who I knew were in town. It's been a lot of fun!"
They all expressed that they feel honored to have been asked to help make this for the Class of 2020 and their community.
"I feel very honored, and I just… I just really hope that it turns out decent, and it's something for the seniors to remember," Nate Felton said.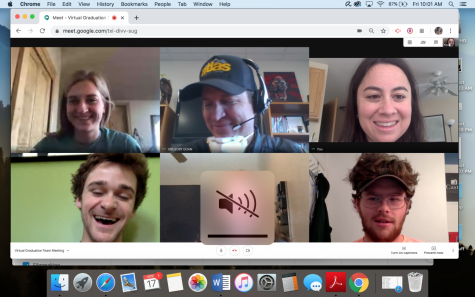 Each alum on the virtual graduation crew has a different role they are working on for the production. Nate Felton is working on the congratulations montage at the end of the ceremony. Rose Sandell is working with the speakers on recording their speeches. Ryan Boeke is putting together the name reading, and Avery Doan is producing the musical performances. 
The virtual graduation crew, who all worked together on EVTV when they were EVHS students, are enjoying working together again to make this production. 
"I really like just seeing everyone… It's fun to reconnect and have that connection with them again," Ryan Boeke said.
They are also proud to have the opportunity to give back to the school and community.
"This community is a pretty special place," Rose Sandell said, "and our ability to be with everybody is pretty awesome."
While the crew is enjoying this experience and chance to help, what is inspiring and motivating their work is the result. They want the result to be special for the seniors.
"I'm really excited. I think it's going to be something that is really valuable to those students in the class of 2020," Avery Doan said.
The virtual graduation is a way of recognizing the day students were supposed to graduate. But the goal is still to have an in-person celebration. Mr. Greg Doan has set August 1st as the day for a potential in person graduation ceremony, as long as the state and local health and safety laws allow it.
The Class of 2020 has had a different experience of senior year than other classes have. They are unique, they are different, this has never happened to a graduating class from Eagle Valley.
"Every generation has a name," Mr. Doan says, "I believe that the class of 2020 will grow up in a generation where they have to overcome some of these sorts of things… I call them the Next Greatest Generation."