Maskletics: A Review of Masks for Sports
This year has brought a lot of new changes with it, COVID-19 has created a lot of obstacles but we are adapting. Masks are now required in any store and in school, but what about sports? No one knows what the Basketball season is going to be like, but it is likely that athletes will play wearing masks. So, I decided to try different types of masks while doing a cardio workout to see how well they work. Now, to help prepare all the athletes out there, here is a ranking of the best masks to wear while being active!
1. Under Armour – UA Sportsmask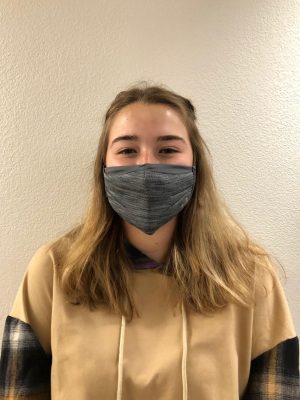 The UA Sports mask from Under Armour is by far the best mask for working out in. This mask was designed specifically for athletes, so it is breathable, cool, and doesn't stick to your face. When I was doing a cardio work out I noticed that the hotter I got, the cooler the mask felt. This was extremely nice, and the mask is very structured, so I never needed to pull it away from my face or keep it from slipping down my face. Because it is so structured it is a lot thicker than other masks, so that takes some time to get used to. The UA sportsmask is priced at $30 making it not exactly cheap, but it is a great investment and you can buy it right here. Overall breathability is great, style is awesome, and the cooling feature of the mask extremely nice.
2. Athleta Activate Face Mask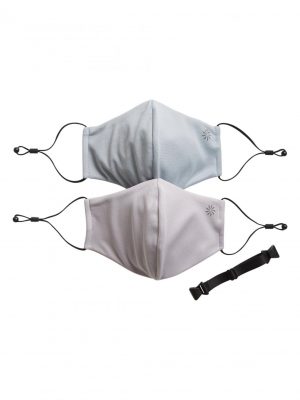 The Women's Activate Face Mask from Athleta is wonderful for working out, especially when you are sweating a lot. These masks are sold in a two pack, so you have multiple, and they come in two different color options. This mask is extremely breathable and does not stick to your face. This is a women's mask, so it is more form fitting and runs smaller, but the straps of the mask are adjustable for comfort. The material, like the UA Sports mask, has a cool feel to it so your face does not get too hot, and it is specifically designed for working out. These masks are priced at $30, but are on sale currently for $21, and you can buy them here. I loved this mask because of its breathability and cool material, and I think you will too!
3. Disposable Mask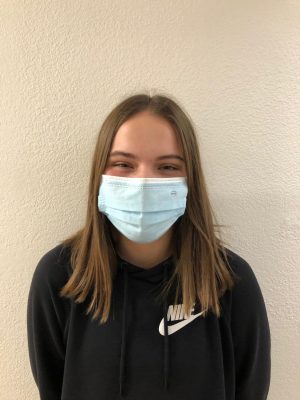 This is the go to mask for most people when going to school, but most don't know that it is also great for working out. Luckily, these masks are extremely easy to get your hands on, and they are cheap. This mask has great breathability and definitely was the easiest to get used to. During cardio this mask gets moist very quickly and sticks to your face ,which can be pretty annoying. Safety wise, this mask is probably your best bet at keeping the COVID away, seeing as they are often worn by medical professionals. You can buy these masks at City Market, Walmart, or on Amazon. 
4. EVHS School Issued Mask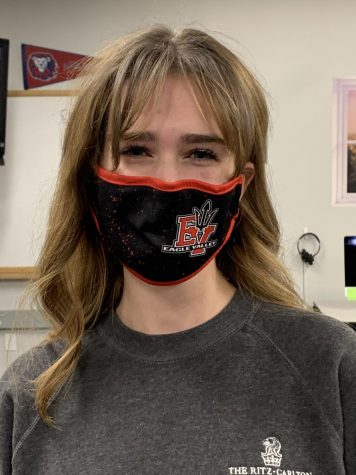 I know that everyone owns one of these, so if you are in need of a mask quickly this is the way to go. This mask was not my favorite, but it works if you are in need of a quick fix. The breathability is decent; it only took a little getting used to, and it does stick to your face. It also gets a little stuffy when working out, but you can work through it. It is not as distracting as other masks. This mask is adjustable, so it works for everyone, and it stays on your face so you don't have to worry about COVID when playing.
5. Target – Cloth Mask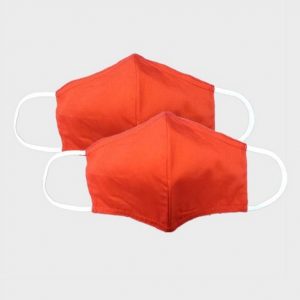 The Target 2pk Adult Fabric Face Mask was not my favorite. It was hot, which made it hard to breath, and it stuck to my face. When doing cardio I kept finding myself gasping for air, and it got stuffy almost immediately after I started. The material was thick, and I kept having to pull it away. The mask got very moist, it was uncomfortable to wear, and it was distracting. However, it does come in many colors, so it is stylish. It is available in black and red, if you are looking to show some school pride. If you would like to buy this mask, it is only $4.00, and you can purchase it online or at the Target located in Glenwood Springs. Overall, I don't think I would use this mask again because of how uncomfortable it was.