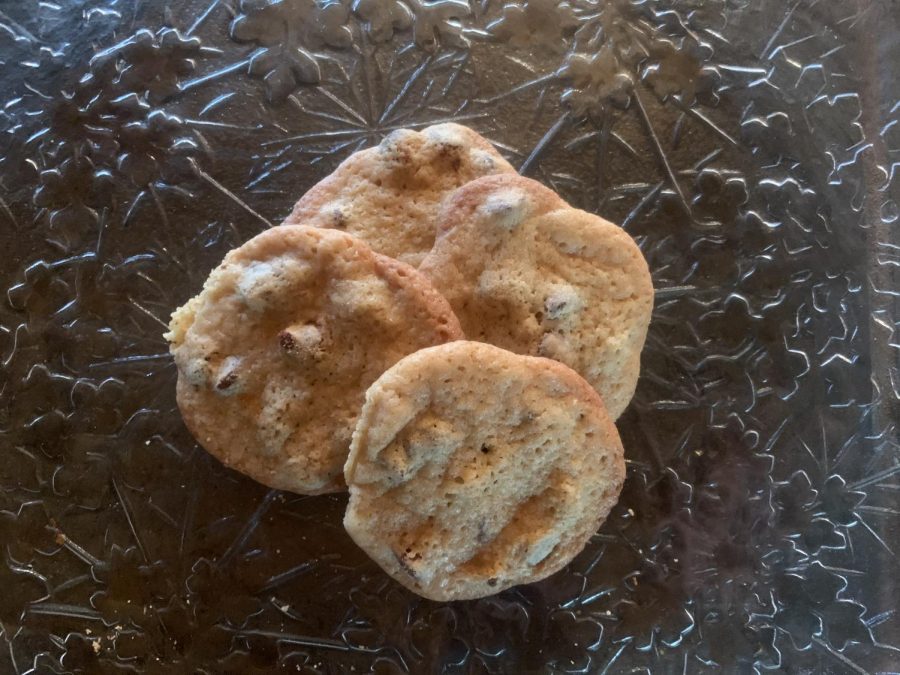 Lily Dewell
Who doesn't love chocolate chip cookies?! They have the best taste and comforting feeling when eating them! It also super easy to make tasty chocolate chips cookies by following the recipe. I will say I never exactly follow a recipe, nevertheless I have spent some time perfecting my chocolate chip cookies recipe, and I think this one is the right one! If you are like me though, and you never follow the recipe to a T, the only things that you should exactly follow is the amount/type of butter, and the amount of eggs. By doing this, you will be able to gain the soft and gooey taste everyone looks for in a cookie! Anyway, lets get down to the baking part of the cookies! 
Ingredients
1 stick of salted butter at room temperature
¾ cup packed brown sugar
½ granulated sugar
1 teaspoon vanilla extract
1 ¼ cup all purpose flour
1 teaspoon salt 
1 ½ cup chocolate chips
2 eggs 
Directions
Preheat the oven to 350 degrees F and line your cookie pans with parchment paper or cookie sheets. Using a mixer, combine the butter, both sugars, vanilla extract, and eggs together. Let the mixer stir for 2-4 minutes. While the mixer is doing its work, combine all the dry ingredients which include the granulated sugar, salt, and flour. Once the wet ingredients are incorporated in the mixing bowl, add the dry ingredients in. I like to let it mix for another 2 minutes! Once everything is mixed together I put the chocolate chips into the mixer for a very short amount of time, just enough for the chocolate chips to be evenly spread. When forming the cookie dough to put onto the cookie sheet, I use a spoon and my hands to make it a nice round shape so they all look even when coming out of the oven. Depending on the cookie sheet size I tend to go four rows going down, and three rows going across which allows the cookies to spread out and not touch each other. If you want them to be soft and gooey, put them in the oven for only 10 minutes, but if you prefer for them to be crunchier, let them sit in the oven for 12 minutes. Once you take them out of the oven, let them sit on the cookie sheet for 10 minutes to allow them to cool. I love making these cookies because they are soft, and they stay soft for such a long time. Every time I bake these cookies everyone absolutely loves them, I would highly suggest baking these cookies! 
Serve and enjoy!