School buses cancelled due to drivers getting COVID-19 vaccines
Today Eagle County School District's bus drivers have the opportunity to get their COVID-19 vaccines, so the district has cancelled several bus routes.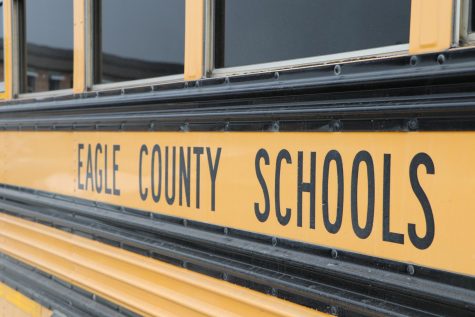 The decision to cancel the buses was made public on March 10. Three buses were canceled for Eagle Valley High School. One of the buses only got canceled in the morning. Many other bus routes were canceled throughout the district. The decision was made by Tim Owsley, the Director of Transportation, and the District Leadership. 
"There aren't really any alternatives when we are expecting to have 50% of the drivers out sick tomorrow," Owsley explained.
The department recognizes this is inconvenient, so they set priorities to make sure students with the most need still got to school today.
"So while we are bussing all the severe special needs kids, and we've made routes to cover those students," Owsley said.
Although many EVHS students do not take the bus, some students had to find new ways to get to school. The Front Office only got one call of a student unable to get to school because of the bus. Other students impacted by the bus may have got rides with their friends or parents. 
"As a whole the community here in the county has been fantastic and have been really good to work with as we've had to make these hard decisions." Owsley said.