Wellness Week returns with adaptations to hybrid schedule
Last week Students Promoting Inclusion & Civic Engagement (SPICE) hosted its fourth annual Wellness Week, a week dedicated to promoting mental health, self care, and wellness. 
"Wellness Week is a week committed to promoting mental health and other aspects of health," SPICE member James Garcia '21 explains.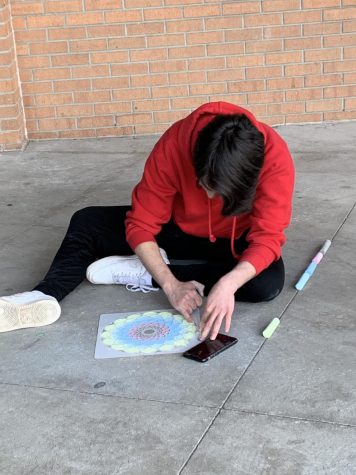 Throughout Wellness Week, SPICE offers workshops for students to participate in. Over the last two years, Wellness Week has adjusted to reach students when school was completely virtual last year and this year now that it is hybrid. 
"Instead of hosting in-person workshops that pull students out of courses, this year we shifted all but one workshop online and asynchronous. We didn't want students to have to miss class to be able to participate. The one workshop we offered in person was Peace Jars, and we scheduled that for the asynchronous day on Wednesday so participating wouldn't interfere with any classes," Ms. Hannah Shapiro, sponsor of SPICE, explains. 
This year SPICE posted asynchronous workshops to their Instagram @spice_evhs for students to participate in virtually without missing classes. 
Mr. Drake Brown has led workshops for Wellness Week over the years, and this year he led a virtual walking workshop.  
"I hope it impacts people in the way that they want to go out and go for a walk, something simple," Brown reflects. "I thought they did a really nice job with Wellness Week, they always do. I know for me it's kind of a hard thing to keep up with, since i don't have social media and everything was through Instagram. But I think Wellness Week is important because it reminds people that it is okay to take care of yourself."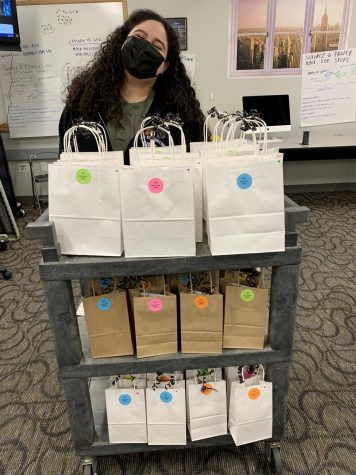 SPICE also had tables set up with activities for students to do during their breaks in the day on their in-person learning days, like painting sun catchers or making chalk mandalas in the courtyard. They offered one Peace Jars in-person workshop on Wednesday, so no one would have to miss classes to participate. 
Zaira Najera '21 is one of the Co-Chairs of SPICE and organizes Wellness Week every year. 
"I think Wellness Week impacted me in a positive manner," Najera reflects. "Before my Peace Jar workshop, I had taken a Spanish exam. I was really drained. Being able to go make Peace Jars with friends was really nice."
Another way SPICE reached students this year was in making and distributing Wellness Kits. They had Sleep Kits, Make Your Own Body Scrub Kits, and Bullet Journaling Kits. Each kit had instructions explaining what was included in the kit and how to use them. 
Owen Kelly '22 and his friends were excited about the free kits. Kelly got both the Sleep Kit and the Bullet Journal Kit. 
"I have so far enjoyed both kits so far," Kelly explains. "I have issues sleeping, so the tea and the incense have really helped. The journal has helped me lower my stress and anxiety about school so far."
What Kelly experienced with his Wellness Kits is part of SPICE's Wellness Week goal to help students prioritize their wellness and develop strategies to improve their wellness. SPICE passed out 150 Wellness Kits during Wellness Week.
"I think Wellness Week is important because as students we all struggle with at least some sort of mental health," Najera explains. "It could be stress for finals or exams or just being restless. Wellness Week prioritizes addressing that stress."