Endorphin(s) Return
Local gym reopens following end of Stay at Home order
Two of the most important things to living a healthy life are social interaction and movement. For many people here in Eagle County, they get both of those from being members at local gyms. During the Colorado Stay at Home order that began March 26, gyms were among the many businesses forced to close to prevent the spread of the coronavirus.  So local gyms had to get creative in order to reach their members and maintain their businesses. 
"
We decided to include online courses to keep people interested in the gym and to hopefully have them donate or keep their membership so we could stay open"
— Corina Lindley, owner of Endorphin
Endorphin is a gym in Eagle owned by Corina Lindley. When Endorphin was ordered to close doors for the Stay at Home order, they let members borrow equipment to take home to stay fit over quarantine. They also gave out spin bikes for people to use. 
"I'm very thankful they handed out equipment. It was really helpful, and I used it to stay fit for the upcoming cross country season," said Cade Mather '22, a member at Endorphin.
They also made free online classes.
"We decided to include online courses to keep people interested in the gym and to hopefully have them donate or keep their membership so we could stay open," says Lindley.
The online classes have been doing really well with about 30-60 people participating in each Zoom Call. Most people were happy they could still take classes at their house and stay fit. 
"The online classes are a great way to stay fit and healthy over quarantine," says Jen Cumberland, an Endorphin member and family friend. "It also helped me with my mental health being able to talk with some friends after the workout on the call."
On April 26th, 2020, Eagle County got their Stay at Home orders lifted, and Endorphin was able to start opening up business the following week.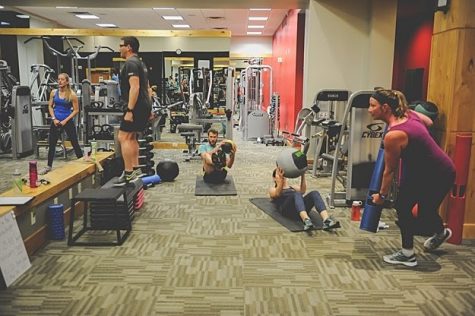 "It was very stressful at first figuring out the number of people we were allowed inside and what we had to do in order to be able to open," Lindley explains. "We also did a lot of painting so getting that done in time was also hard. And the hardest part was probably getting all the equipment back and where it belonged in the gym." 
For the gym to reopen, members returned the equipment they borrowed, and gym employees made sure to give it a good cleaning before putting it back in the gym. 
Endorphin has a new protocol to ensure members are safe and clean while exercising at the reopened gym. 
"We ask people to maintain six feet distance as best as possible," Endorphin front desk Charlie Callis '22, worker explains. "We also ask everyone to spray down their equipment and let it sit for 3 minutes before wiping it up. We also do a symptom check on everyone that enters the door. We're also limiting people in our classes."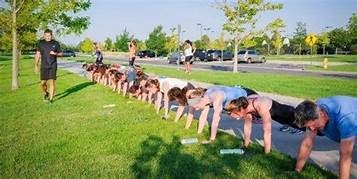 In order to limit the size of crowds and maintain social distance, Callis also says that Endorphin is limiting on-site classes to nine participants and one instructor for each class, and another 15 people who aren't in the classes can also be in the gym.
Even though they've reopened, Endorphin is continuing to offer online classes.
"We decided to continue the online classes for the people who are still scared to leave the house and be exposed to the virus, and also for our older members who are at a greater risk to the virus," says Lindley.
Although things are starting to return to normal, a lot is different in the world and at the gym.  
"The hardest part about working at the gym right now isn't the cleaning and checking everyone in," reflects Callis. "It's finding stuff to do when there are little to no people in the gym for a long period of time." 
This is something new for gyms, which are typically full of people seeking community and exercise. But moving forward, gyms like Endorphin will continue to find ways to help their members maintain healthy bodies and minds. 
Reporter acknowledgment: Riis Lindley is an employee at Endorphin and the son of the owner.