Daredevil Film Festival explores meaning of community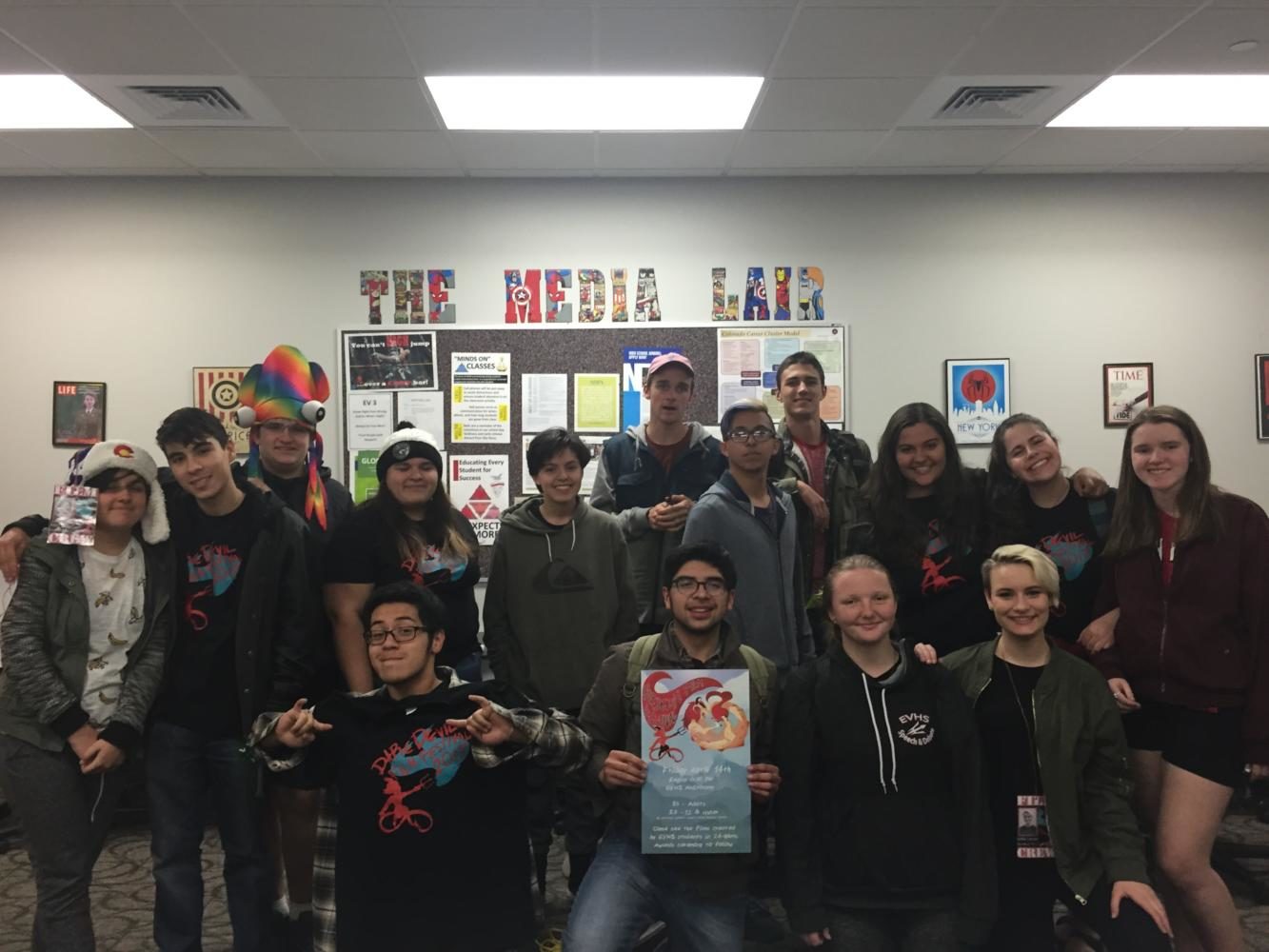 Katy Grewe '18, Reporter
May 19, 2017
On April 14, The Daredevil Film Festival premiered short films made by students centered around "community," in honor of Community Service Day.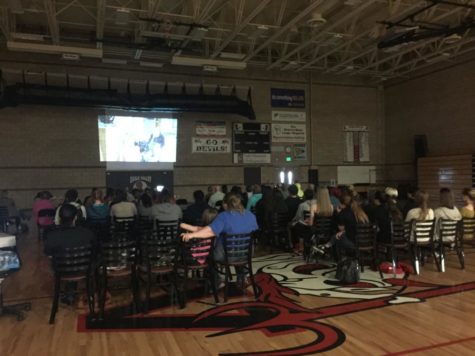 Students had create their film in crews of seven in just 24 hours. They put in a lot of time and effort in getting their ideas down so that they could come up with a great film.
While the theme of community is a very overarching topic, one that could be challenging for the younger generation, some of these students were able to capture the overall idea through amazing shots and emotional perspectives..
The first film, "A Deeper Meaning" created by Eloy Chavez '18, Javier Viloria '18, Marissa Martinez '18, Abby Scharf '19, William Bashford '18 and Rogelio Caballero '19 discussed how words hurt people.  By hurting others, words can distance others from wanting to be together as a community. While this film had nice use of photographic exposure, the overall message was vaguely delivered and didn't clearly connect with the theme of community. Even so, it had a nice perspective and was very relatable.
The second film "Community Development" introduced its sassy community members including Kylie Jenner, a nerd, a woman that likes to complain, an elderly lady, a parent, and the Town Council representative discussing what they want to do to improve the community. All the characters were played by Sammi Werner '19, Avery Doan '19, and Ryan Boeke '18. The character development throughout the film conveyed how hard council members in the valley really try to get the teens of Gypsum to work together and do something productive that would help not just them but the community as a whole. Although their humor was contagious, it strayed from showing the unity necessary in a community in order to be proactive to help fix things that might need more work and would make the community better.
"Life After Cleveland" was the third film made by Natalie Marner '18, Alondra Escobar '19, Lydia Loupe '19, Caroline Dewell '20, Megan Lodge '19, Kalista Farmer '19, and Bronwyn Crick '19. Each character was are chosen  to be involved in a "community uniting experience" of a fictionalized version of the very competition the filmmakers were participating in – The Daredevil Film Festival. With a unique homage to "The Breakfast Club,"  this film emphasized each character's role in the production of the film and really showcased the theme of community in how a group of people when put to a task can really bond. By expressing  their ideas for the film and sharing life situations they had to go through, whether it be college or family troubles, it can result in an amazing film, like this one. 
Finally, the film "Reality TV" with Nate Felton '17, Andres Hernandez '17, Talon Adair '17, Gio Tarango '17,  and Justin Morrison '17 shows the truth on how television doesn't want you to act your true self and when being yourself, people don't notice you, and by people they mean your community. They showcase beauty by their own standards, thinking people only like to see when you go downhill or mess up. Though this film had amazing graphics and shots, the overall message was vague in showing the aspect of community and how they can all come together and support each other for who they truly are.
The 2017 Daredevil Film Festival really showcased the artistic talent of the students while revealing their thoughts and ideas on community.  
"I recently moved here at the beginning of the semester and i didn't really know anyone, so this brought me closer to people I didn't know, and I got to see how they really use their creative skills," said filmmaker Marissa Martinez '18.
In making movies about community, the Daredevil Film Festival brought together it's own new community of student filmmakers.