7 Quarantine Book Recommendations From Your Resident Bibliophile
Upon realizing that this quarantine was going to be a lot longer than I initially anticipated, I sat back and wondered to myself: what am I going to do with all of this time? As it turns out, not having a consistent schedule means that I often find hours of the day slipping away like water, and I genuinely have no idea where they go. However, one consistent staple of mine over the last six weeks has been reading. Books have provided a welcome distraction, and a not-so-subtle way to avoid studying for my AP exams. If you too are looking for a little something different to spice up your quarantine, here are a few books that I personally could not live without:
1. How To Do Nothing: Resisting the Attention Economy by Jenny Odell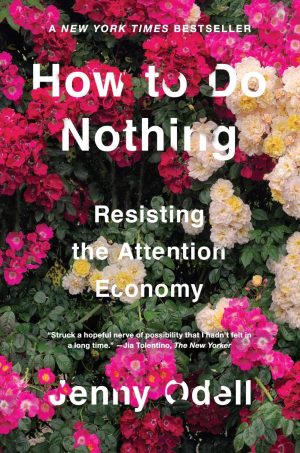 At first glance, this book may appear to be a typical, run-of-the-mill self-help guide—the kind that encourages people to shun technology, get back to nature, and really focus on themselves. While those themes may be present (in some capacity) within the pages of this book, author Jenny Odell manages to do so much more. How To Do Nothing: Resisting the Attention Economy is not, despite its appearance, a self-help manual at all. Instead, it is a witty, sometimes-political commentary that condemns our razor-sharp focus on "being productive."
Hustle culture demands that people work tirelessly toward becoming successful with little care as to who they will become along the way. Odell rejects this theory, highlighting that the journey is altogether more important, as it will determine our long-term well-being and self-satisfaction. Productivity is not the end-all-be-all of our lives, and we should not let it become such. This book is a phenomenal reminder to take care of ourselves and be patient in such a tumultuous time. 
2. All The Light We Cannot See by Anthony Doerr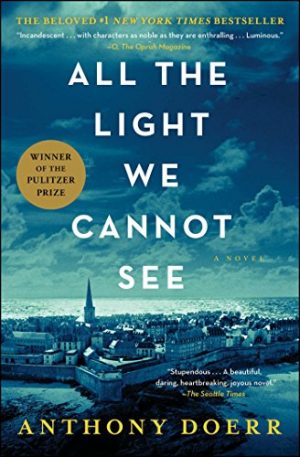 This recommendation may seem a little out-dated, considering this novel came out back in 2014. However, if you have not taken the time to read Anthony Doerr's best-selling exploration of World War II, now is the time to do so. 
The fabulous, multi-perspective plot notwithstanding, Doerr's poignant, beautiful prose is enough to make this novel worth the read. Each sentence feels specially crafted to evoke a haunting tale of two characters who are desperate to find some good in a world that appears so unavoidably dark. The story follows Marie-Laure, a blind girl living in Saint-Malo with her father, and Werner, a talented boy chosen to attend a school designed for Hilter Youth. The dazzling style and compelling storyline of All The Light We Cannot See is undoubtedly bound to provide you with some reprieve from the coronavirus crisis. 
3. The Arc of A Scythe Trilogy by Neal Shusterman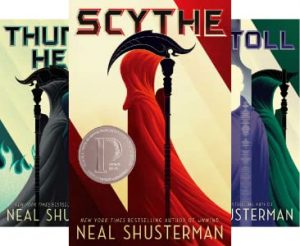 The Arc of A Scythe Trilogy is a bit different than the other recommendations that have made their way onto this list. Neal Shusterman's most recent series is a dystopian YA thriller that takes place in a world where disease has been conquered and all of civilization is ruled by a benevolent AI program known as the Thunderhead. In this world, grim-reaper-like figures known as scythes maintain the population by choosing people to die at random. The two main characters, Citra Terranova and Rowan Damisch are chosen to be trained as the next junior scythes with the stipulation that only one of them will become a member of this elite society. Neither of them particularly want the title. This series is filled with intriguing plot points, hilarious allusions to important historical figures, and it provides a startlingly plausible look at what our future could become if we are not careful. Shusterman's books are fast-paced reads that are designed to draw the reader in and hold their attention for the duration of the novel. 
4. Unsheltered by Barbara Kingsolver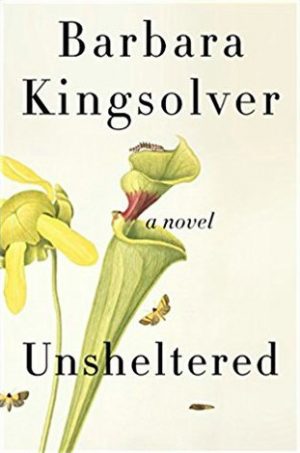 If you have not read any Barbara Kingsolver as of yet, I highly suggest that you stop reading this recommendation list and pick up any single one of her novels. It is bound to be amazing. Despite my own obvious love of pretty much anything she has ever published, I firmly believe that her most recent novel, Unsheltered, is the best one yet. 
This novel follows the lives of two families who live on the corner of Sixth and Plum street over one-hundred-and-forty years apart. While there is a lot to be admired about this novel, Kingsolver's gift for characterization continues to shine. Willa and Thatcher are incredibly believable characters, people you could imagine living just across the street from you. Despite the realistic nature of her characters, both manage to hold within them a degree of symbolism and theme that few other authors would be able to craft. 
Unsheltered takes the social turmoil of today and explores the long-reaching effects that it will have on generations to come. 
5. Genuine Fraud by E. Lockhart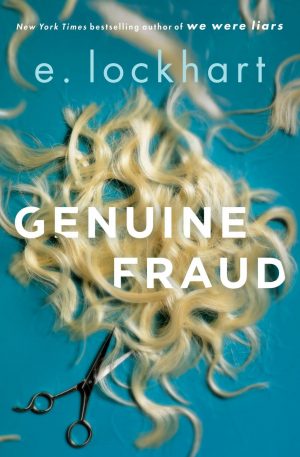 Despite the fact that E. Lockhart is a New York Times bestselling author, I feel as though her work is often brushed over simply because it was designed for a younger audience. This is a heartbreakingly disappointing assessment. Genuine Fraud is a story capable of appealing to readers of all ages simply on the basis of its ever-changing, brilliant plot development. This novel follows the interwoven lives of Imogen and Jule, two friends bound together by a desire to escape their pasts and create a world worth living in. Lockhart's narration keeps the reader guessing, unsure of what is real and what is artifice. The true incarnate of a page-turner, this novel continues to shock beyond even the final pages where the reader learns that just maybe, the truth didn't matter so much after all. 
6. See How Small by Scott Blackwood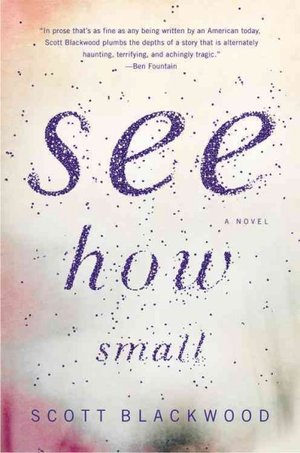 While this novel begged to be included within my recommendations list, it is important to acknowledge it's particularly volatile plot. It follows the grief of an entire community after the horrific deaths of three teenage girls. The premise, while devastating in nature, provides a beautiful backdrop to the poetic brilliance of Scott Blackwood as he explores the human condition in depth. His characters blur the lines between life and death, repeating the phrase "see how small a thing it is that keeps us apart." His melodic language stuns you with its sophistication while simultaneously breaking your heart. This novel is a tragic, yet lovely, exploration into grief, community, and growth that is rare to see in the current literary world. There are few novels I could more highly recommend than See How Small, but if you are looking for something happy or relaxing, it may not be the novel for you at this time. 
7. A People's Future of the United States, edited by Victor LaValle and John Joseph Adams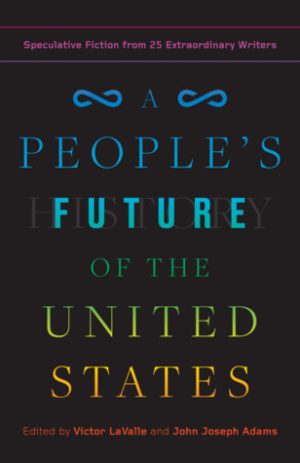 This book is another that follows an untraditional trajectory. A People's Future of the United States was written by twenty-five different authors united under a common theme: to envision a new future for America. Victor LaValle and John Joseph Adams approached these twenty-five writers and asked them to share stories that explored topics like justice, equity, and love in order to craft a novel that would give the reader something new to believe in. 
It is difficult to describe the content of this collection simply because each individual story has a prose and plot of its own, a feat which could only have been accomplished by the diverse writers chosen to be a part of this work. This book provides a welcome, sometimes joyous, distraction from our current problems by capitalizing on the idea that the world will be saved by those who are willing to dream a better, more just one into existence.