Take Out During the Pandemic
COVID-19 has shut down all non-essential businesses; however, this has not  stopped people from taking a trip to their favorite restaurants for a taste of familiar food. Picking up takeout during these tough times is a good break from staying cooped up in our houses. There's tons of terrific options here in Eagle and Gypsum, and it's a great way to support small businesses. 
At Moe's, my family and I got lunch. There's five of us, so for some places it's kind of a tall order. Together we ordered pulled-pork sandwiches, shrimp sandwiches, and the usual options of sides. The food was as good as always and a nice meal to remind us of life before the quarantine.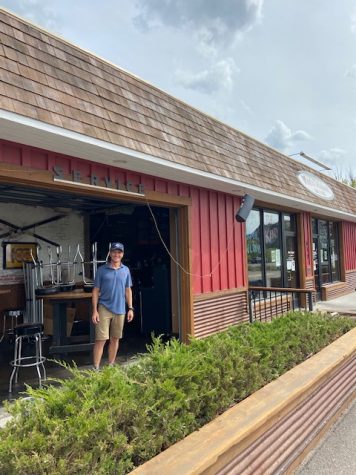 Mia Pendergast '23 also has had take out from Moe's during the stay at home order. 
"I enjoyed it. All the food wasn't any different than if stuff were normal," Pendergast said.
Aside from the food, the wait time wasn't long and shouldn't be unless it's extremely crowded. The workers were very nice and accommodating. They were also taking the given situation very seriously by wearing masks and gloves which personally makes me and my family more comfortable. 
"They all had masks and gloves on," Pendergast observed, "and it was really clean." 
So, overall the experience at Moe's was superb. I have absolutely no complaints. Mia agreed saying, "Everyone was super nice and I recommend supporting all the businesses." So, head over to Moe's to get a meal you've been craving, service you won't complain about, and a reminder of normal life.
Ekahi was a dinner destination for my family. It was a little different experience than Moe's. For dinner we ordered the Maui Chicken, Volcano Fries, Volcano Chicken, Pork Sliders, and the Haiku Chicken. The food was fresh and just as good as any other time.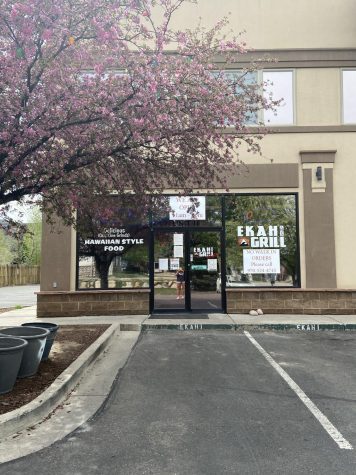 Logan Betz '23 and Sierra Hill '23 both agreed. 
 "I thought the food was normal and good," Betz said. Hill mentioned similar feelings about the food being the same and just as good. 
For me, the wait time was a little too long to be satisfactory. The website also wasn't a smooth experience. We ordered online, but the website wouldn't take the order. We left to pick it up assuming it had probably worked, but they hadn't received our order at all. That added a while to our wait time. Even if the website had worked it was still an unusually long wait time. Luckily, we had no rush. 
The long wait time at Ekahi might have been unique to my family's experience though. 
"The wait time wasn't long at all," Hill said of her family's take out from Ekahi. "It was really great and we got quite a few things." 
Betz, Hill, and I all agreed that the cleanliness at Ekahi was excellent.
"The cleanliness was good with no customers and no messes," Betz observed.
 Overall, Ekahi's food was great, but the service in terms of wait time was less than satisfactory. However, if you are willing to take the risk, Ekahi is a great option. 
Red Canyon Café was just as good as always, and all I got was a coffee. The same went for Grand Avenue Grill. I didn't get any food, only ice cream, so it was practically the same, just without tables. But they were both great spots I'd recommend getting take out from. 
My take out experiences have overall been great, and it feels good to support the community during this challenging time too. 
"Try and get local stuff," Hill encourages. "Try and support local businesses instead of these big chains like Wendy's because right now the smaller businesses are the ones that are going to need our help."
Leave a Comment