The New Dean of Students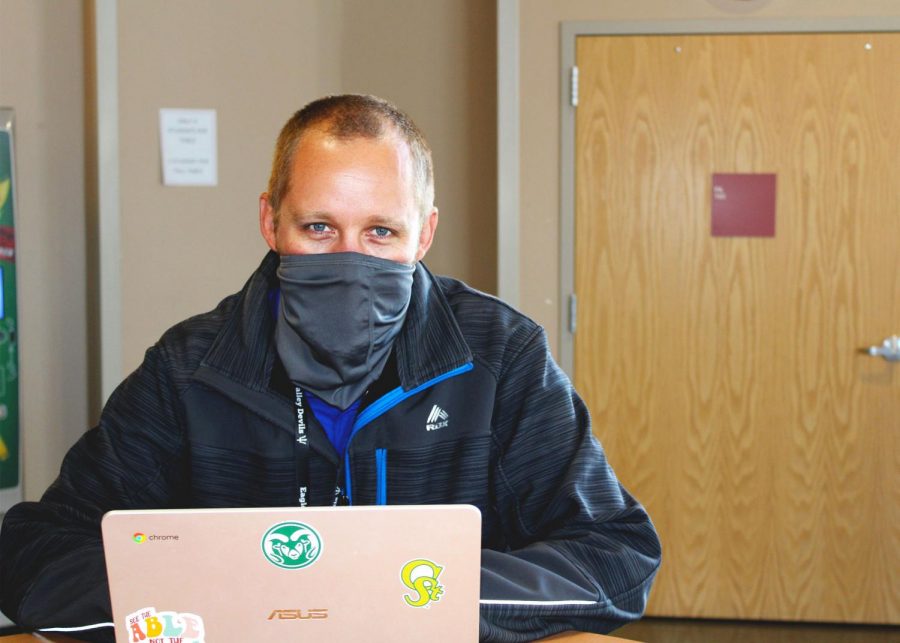 For 11 years Mr. Bartlett taught Honors English 2  and AVID at Eagle Valley. But this year he has taken on the new role of the new position of Dean of Students. 
Most people when they hear the words "Dean of Students" think of a disciplinarian whose job is to punish students. But Mr. Bartlett has a different vision for this role.
"I view my job as trying to build capacity or helping students build capacity within themselves, to build the right habits, and to become good students and then eventually even better people," he explains. 
This goal reflects Mr. Bartlett's commitment to students, and  that commitment informs how he approaches  his day-to-day duties.
"
I was looking for a new challenge that is hopefully going to positively influence more people"
— Mr. Bartlett
"I am in the hall a lot making sure kids are following health guidelines, making sure kids are getting where they need to be," Mr. Bartlett said  "I have a lot of pulling kids out to classes and just having informal conversations kind of looking at grades, rolling through attendance."
Mr. Bartlett also conducts meetings with parents and individual students in his new role.  
"I do have a lot of parent meetings, so I've been working very closely with Sandra Macias, our translator, as well as Ms. Weins and our counseling staff," Mr. Bartlett explains. "Those parent meetings are to get everyone on the same page, and so that I know better how to assist people and so our counseling staff also knows better how to assist people." 
These meetings are essential in creating a support system for students who are struggling. 
"We've got an entire list of kids that we need to reach out and see how they're doing, and he is constantly doing that," Principal Mr. Greg Doan says. "He also does multiple parent-student meetings a day, every single day he's meeting with a parent or a kid."
 But Mr. Bartlett hasn't completely left teaching behind. This is his fourth year leading the AVID program, and he does this in addition to his responsibilities as dean.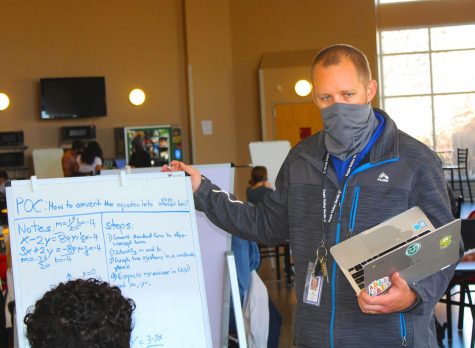 "On Wednesdays I run AVID tutorials where we have anywhere from 120-160 students that come in for academic support mostly from their peers," Mr. Bartlett says.  "I've gotten just a lot of personal satisfaction from watching students grow over four years through AVID." 
Mr. Bartlett sees the dean role as a way to extend his impact on the EVHS community.
"I was looking for a new challenge that is hopefully going to positively influence more people," he says. 
Even though he's outside of the classroom, Mr. Bartlett continues to have a positive impact on the Eagle Valley community.
"He's a super dedicated passionate person," Mr. Doan says. "He's like that as a father, he's like that as a teacher, he's like that as a coach. He is just really solid in everything you'd ever want just in somebody around you. Whether they're your employee or your friend, he's a great guy." 
As the school year continues Mr. Bartlett will continue to define and shape the dean position and use it as an opportunity to make Eagle Valley a better place for more students.