Finn in a Chair- Stout House
Hang on for a minute...we're trying to find some more stories you might like.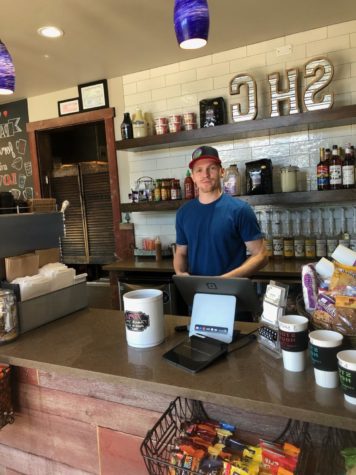 If you are somebody who needs more hours in the day, Stout House is perfect for you. Not only do they serve delicious beverages including coffee and smoothies, they serve a variety of breakfast and lunch options. The modern atmosphere provides a cool and unique place to chill. However the most profound characteristic about Stout House is the convenient location and unbeatable quickness.
Let's dive into the drinks available. My personal favorite is the caramel macchiato, and I believe it to be the best in town. It has a perfect caramel to espresso flavor ratio and a smooth texture. They also serve smoothies such as the Green Goddess. Although it isn't actually green, the taste is amazing. I often order this to give me that flavor pop I need to wake up, and of course because it is "healthy". The food varies from burritos, to salads, to sandwiches. There is no where to go wrong.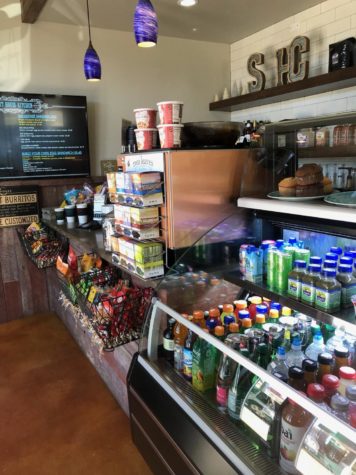 As a person who spends a lot of time in coffee shops, I can recognize and appreciate efficiency when I see it. Stout House is the perfect option when you don't have quite enough time. From the time I order to the time I sit down, it seems that my name has already been called.
After interviewing a barista I learned that the secret to this speed is waking up early. The employees get up around 4 AM to prepare orders. They sometimes roll hundreds of burritos at a time. In addition to the speediness, the location is ideal. Stout House is located right by a gas station, therefore making it a great 2 in 1 stop. Another unique attribute to stout house is the early hours. They are one of if not the earliest opening coffee shop in town. The open at 6 AM and close at 3PM Monday through Friday. Saturday and Sunday they open at 7AM and close at 12PM. I always stop here on my way to Denver for early doctor appointments. Almost immediately when you walk in somebody is saying, "hello, how are you?" The customer service is always positive and extremely friendly.
Ultimately, Stout House is a powerhouse when it comes to quickness and quality. A barista named Gregory, explained their goal as a business is to, "Not only have efficiency and good food, but to have the good attitude." He believe their client base comes from positive one on one relationships in addition to their food, and drinks. It is important to them to have a good reputation, and public image. So next time that you are in a rush be sure to stop at Stout House!